Some of the exhibitors of Forumesure 2013 :
 

SYMIA distributeur  de

 

 

 

 

 

EMC Partner FRANCE

 

 

 

 
A survey conducted after the event in 2013 shows the satisfaction of our exhibitors and guests :
90% of exhibitors who responded to the survey recognized the quality of the work done by the organizing committee
79% of guests appreciated the activities (conferences, training) during the event
70% of guests were satisfied about the technical working group
80% of exhibitors got interesting professional contacts during the exhibition
80% of exhibitors were satisfied by the conference program.
Testimony from our exhibitors:
Andreas Baumann, Market Manager – Sales International  Mettler -Toledo AG

 

"As exhibitors in 2012, we met a lot of potential customers and discussed all their projects.

The exhibition is a way to present our newest technology and to get in contact with other suppliers.

We will probably participate to the next edition."

 
 
Philippe Balamoutoff Director SIKA France
 

« Events organized by CAFMET allows to meet institutions and professionals based in Africa and enable new and multiple relationship. The Team is efficient and so are the results which are indeed measurable. We appreciate these forums that strengthen franco-african relationship in fields such as sciences , technical and commercial .»

 
 
Mariusz Danasiewicz Export Sales Coordinator RADWAG
 

« Thanks to FORUMESURE and its first edition, the society RADWAG introduced itself for the first time in Africa. We could present the new line of mass comparators and laboratory balances series 3Y. We could meet equipment distributors and representatives from different types of laboratories by answering the visitors' questions. For us, it was an interesting experiment. We will participate in the next editions of FORUMESURE in Africa. Moreover, please visit the page of our website dedicated to FORUMESURE : click here. »

 
 
Exhibitors listed alphabetically –  FORUMESURE 2013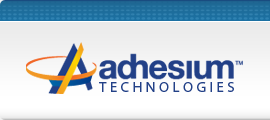 ADHESIUM TECHNOLOGIES

 African Committee of Metrology
The CAFMET organizes exhibitions, technical workshops and lectures on instrumentation, measurement quality, and metrology and inter-laboratory comparisons.
          
SYMIA is the official representative in Morocco of HBM and of Calibration Online – Wika. HBM : From sensor to software: The complete measurement chain Rely on the perfectly matched components of a complete measurement chain: At HBM, we are breaking technological barriers with strain gauges, load cells, sensors, transducers, data acquisition systems (DAQ) and professional analysis software … all to meet your unique testing needs. Calibration Online – Wika Founded in 2001, CALIBRATION ONLINE has become a leading provider of pressure, temperature and avionics calibration systems. In summer 2011, ONLINE CALIBRATION joined the group WIKA and is now responsible for commercialization of all products and services of the range Calibration of the group in France and Africa. Some references: AIA, Airbus, Air France, Armée, CEA, Cetim, Dassault Aviation, EADS, EDF, Eurocopter, Fuji instruments, Grt Gaz, LNE, Renault F1, Snecma, Thales, Trescal, etc…
French designer & manufacturer CHAUVIN ARNOUX offers on-site and laboratory test and measuring instruments for professionals in the electrical and electronics sectors: multimeters, electrical installation testers, power analysers and loggers, environmental measuring instruments, oscilloscopes, generators, power supplies, etc. It proposes two brands: Chauvin Arnoux® for electrical engineering and Metrix® for electronics.

EMC Partner FRANCE, your partner for EMC and RF Solution EMC PARTNER France offers conducted immunity generators comprising ESD, EFT, SURGE, DIPS / VARIATIONS and OSCILLATORY events either as single generators or combined. Turn of key solution using amplifiers with a large power range and reverberation chambers for high field strengths with little input power. And emission measurement solutions with test equipments, software and also EMC Anechoïc or Reverberant (CRBM) chambers.
EMITECH is specialized in environmental testing, applicable to electronic and/or mechanical products, and offers global services in the field of certification and qualifications. With its 3 subsidiaries (Adetests, Environnetch and Eurocenn), the EMITECH group has more than 260 employees working on 15 sites in France. EMITECH's laboratories are accredited and competent in the fields of EMC, Radio, Electrical Safety, Climatic, Mechanical, Reliability, Acoustics and Hydraulics. In addition to testing, EMITECH can also support its customers in the development phase of their products through engineering and training services.
Fluke Calibration is a world leader in precision calibration instrumentation and software for electrical, RF, temperature, pressure and flow measurements. Fluke Corporation was founded in 1948, specializing in electrical test and measurement products. Early in its history, Fluke recognized that the very best electrical metrology would be needed to support its products and committed to develop this path. From this activity, the calibration business was born. Over the years, many breakthrough calibration products were introduced, establishing Fluke as a leader in electrical metrology. In 2001, Fluke's calibration business expanded into the temperature field with the acquisition of Hart Scientific, and then into pressure and gas flow with the acquisition of DH Instruments (2007), followed by Ruska and Pressurements (2010). Fluke Calibration brings together the original Fluke electrical calibration business, Hart Scientific, DHI, Ruska and Pressurements in one unified, worldwide organization. The unified business's unmatched breadth and depth in metrology put us in a unique position to deliver today's and tomorrow's calibration solutions to customers who demand the very best, supported by an organization they can count on over the long term.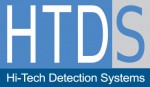 HTDS HTDS (Hi-Tech Detection Systems) is a distributor of high-tech systems for laboratories. With a full range of solutions adapted to each field of activity (pharmaceutical, life sciences, mining, petrochemical, food …), HTDS accompanies you for optimal implementation of your solution: consulting, installation, validation of equipment, training and maintenance.
MANUMESURE, a company in the Chauvin Arnoux Group, specializes in metrology and regulatory testing for industry, the environment and health. MANUMESURE has 12 technical centres in France for metrological verification and maintenance of test, inspection and measuring instruments. MANUMESURE proposes top-quality services in laboratories or on sites in France and abroad.
METTLER TOLEDO is a global manufacturer and marketer of precision instruments for use in laboratory, industrial and food retailing applications.

 

  

MGS MGS is a company composed of experts in the fields of metrology and quality. Its strong operational experience of several years acquired in legal and scientific metrology ensures MGS obtaining accreditation and certification in the areas related to your business. MGS's fields of activity:

Design, development and implementation of turnkey metrology laboratories: Weight and Mass, all kinds of instruments (weighing, pipette …)
Sale of  instrumentation and control equipment, calibration and verification softwares
Support to the quality system and products certification
Overall quality system audits of your standards: ISO9001, 17020, 17025, …
Assistance, support and training for the compliance with standards and regulations

 

RADWAG Balances and Scales is the leading manufacturer offering complete range of modern electronic weighing instruments and accessories covering demand of multiple industries in Poland and in the world. The company was established in 1984, today it is the leader in Polish market, and places itself among the leaders in the worldwide market of weighing instruments' manufacturers. Numerous certificates and awards granted to Radwag products acknowledge their high quality, reliability and precision, and their compliance with standards valid in different countries.
SIEPEL   Since 1986, SIEPEL has manufactured in France: shielding panels, shielded doors (any size, any type), EMC & microwave absorbers, reverberation and anechoic chambers. These test solutions are used for civil & defence applications: – Electromagnetic compatibility (EMC), – Radar cross section (RCS) – Nearfield / farfield measurements, – Tempest / Eavesdropping – Electromagnetic Pulse (EMP), – High Intensity Radiated Fields (HIRF) SIEPEL also supply EMC and RF test instruments (generators, amplifiers, antennas, injection probes, LISN, CDN,…) as well as EMC software & training. As prime contractor, we also integrate famous European brands (Rohde & schwarz, Prana, Accsys, Schwarzbeck,…) to supply turn-key systems.
Dr Siebert & Kühn Gmbh & Co Kg – SIKA
SIKA – Your Competent Partner for Measurement and Control Technology Over 100 years ago, the company's founders, Dr. Carl Siebert und Albert Kühn, recognised an increasing demand for technically high quality, precision thermometers and glass apparatus. They founded the company Dr. Siebert & Kühn GmbH & Co. KG on November 1, 1901, thus laying the foundation for the success story that is SIKA in the development and production of high quality measurement equipment. SIKA is still entirely family-owned and is run by members of the Siebert family in the 4th generation A Tradition of Quality Customer centricity was at the heart of the corporate culture even in the dawning days of SIKA. This has remained until the present day. SIKA offers optimum solutions to numerous measurement problems, drawing on a broad range of products and developments. SIKA product specialists offer qualified support in selecting equipment from the standard programme and also in the mutual development of components and assemblies with OEM customers. SIKA products are synonymous with high quality standards. SIKA thermometers, which measure just as precisely after ten years as immediately after production, are examples of the standards that are satisfied in development, purchasing and production. This means that SIKA can also satisfy ambitious quality goals for large series in all product ranges. This focus on quality is documented in the certification according to DIN EN ISO 9001.
Founded in 2002, TECHPLUS official partner of several internationally renowned companies, has continued to grow. With its three divisions perfectly structured and its highly qualified staff, TECHPLUS serves several sectors: Telecommunications, NTIC, Aerospace, Energy, Electronics, Mechanics, Chemistry …
Quelques exposants de FORUMESURE 2013 : 
 

SYMIA distributeur  de

 

 

 

 

 

 

 

 

 
Une enquête conduite à l'issue de l'événement a permis de vérifier la satisfaction des exposants et des visiteurs :
90% des exposants ayant répondu à l'enquête ont reconnu la qualité de notre organisation
79% des visiteurs ont apprécié l'animation faite pendant l'événement (qualité des conférences et des formations)
70% des visiteurs étaient satisfaits de la qualité des ateliers techniques
80% des exposants ont eu des contacts professionnels  intéressants pendant l'exposition
80% des exposants se sont déclarés satisfait du programme de l'événement
Témoignages exposants :
Andreas Baumann Responsable des ventes à l'international Mettler -Toledo AG

« En tant qu'exposants en 2012, nous avons rencontré beaucoup de clients potentiels et nous avons pu évoquer avec eux des projets.

L'exposition est une manière de présenter notre toute dernière technologie et aussi d'entrer en contact avec d'autres fournisseurs.

Nous allons probablement participer à la prochaine édition. »

 
 
Philippe Balamoutoff Directeur SIKA France
 

« Les événements gérés par le cafmet permettent de rencontrer les institutions et professionnels basés en Afrique et de pouvoir établir avec eux des relations de toute nature . L'équipe est efficace , les résultats suivent et sont donc mesurables . Nous apprécions ces manifestations qui permettent de renforcer le rapport franco -africain dans le domaine scientifique , technique et commercial.»

 
 
Mariusz Danasiewicz Coordinateur des Ventes à l'Export RADWAG
 

« Le Salon FORUMESURE et sa première édition ont permis à la société RADWAG, fabricant de balances électroniques, de se présenter pour la première fois en Afrique. Grâce à cette manifestation, nous avons pu présenter notre nouvelle ligne de comparateurs de masses et de balances analytiques de série 3Y. Nous avons rencontré des distributeurs de  matériel de laboratoire ainsi que des représentants de différents types de laboratoires en répondant aux questions de nos interlocuteurs. Pour nous, c'était une expérience intéressante et nous comptons participer aux prochains éditions de FORUMESURE en Afrique. De plus, ci-dessous le lien vers la page de notre site internet consacrée au FORUMESURE : cliquez ici »
Liste des exposants FORUMESURE 2013 par ordre alphabétique
Le CAFMET organise des expositions, des journées techniques et des conférences sur l'instrumentation, la mesure et la qualité, et la métrologie ainsi que des comparaisons inter-laboratoires.
SYMIA distributeur de HBM et de Calibration Online – Wika
SYMIA est le représentant officiel au Maroc de HBM et WIKA CALIBRATION ON LINE HBM : Du capteur au logiciel: la chaîne de mesure complète Pour composer votre chaîne de mesure complète, comptez sur tous les composants parfaitement assortis d'un seul fournisseur. Chez HBM, nous brisons les barrières technologiques en vous proposant les jauges de contraintes, les pesons, les capteurs et éléments sensibles, les systèmes d'acquisition de données (DAQ) et les logiciels d'analyse professionnels appropriés… pour répondre à vos besoins d'essais uniques. Calibration Online – Wika Fondée en 2001, la société CALIBRATION ONLINE est devenue un des principaux fournisseurs de systèmes d'étalonnages en pression, température et avionique. Depuis l'été 2011, CALIBRATION ONLINE a intégré le groupe WIKA et a en charge la commercialisation de tous les produits et services de la gamme Calibration du groupe, pour la France et l'Afrique. Quelques références : AIA, Airbus, Air France, Armée, CEA, Cetim, Dassault Aviation, Eads, Edf, Eurocopter, Fuji instruments, Grt Gaz, LNE, Renault F1, Snecma, Thales, Trescal, etc…
CHAUVIN ARNOUX, concepteur & fabricant français, propose aux professionnels de l'électricité et l'électronique des instruments de test et mesure, pour le chantier et le laboratoire : multimètres, contrôleurs d'installations électriques, analyseurs et enregistreurs d'énergie, appareils de mesure de l'environnement, oscilloscopes, générateurs, alimentations… Deux marques sont proposées, Chauvin Arnoux® pour l'électrotechnique et Metrix® pour l'électronique.

 EMC Partner FRANCE, votre partenaire en CEM et Radio Fréquence
EMC PARTNER France propose des générateurs aux immunités conduites types décharges électrostatiques, foudre, trains d'impulsions, variations-coupures, ondes oscillatoires et combinées, des amplificateurs à larges bandes de puissance, des solutions d'essais CEM aux immunités et émissions rayonnées clés en mains avec chambres anéchoïdes ou réverbérantes
Spécialisés dans les essais en environnement, applicables aux produits électroniques et / ou mécaniques, EMITECH propose des prestations globales, tant dans le domaine de la certification que de celui des qualifications. Avec ses 3 filiales (Adetests, Environnetch et Eurocenn), le groupe EMITECH compte plus de 260 collaborateurs répartis sur 15 sites en France. Les laboratoires d'EMITECH sont accrédités et compétents dans les domaines de la CEM, Radio, Sécurité Électrique, Climatique, Mécanique, Fiabilité, Acoustique et Hydraulique. En complément des essais, EMITECH peut également accompagner ses clients dans la phase de développement de leurs produits à travers des prestations d'ingénierie et de formation.
Fluke Calibration est un leader mondial dans l'instrumentation, l'étalonnage de précision, les logiciels pour l'électrotechnique, la RF, la température, la pression et les mesures de débit. Fondée en 1948, Fluke Corporation s'est spécialisée dans le test électrique et mesure. Tôt dans son histoire, Fluke a reconnu que la meilleure métrologie électrique serait nécessaire pour soutenir ses produits et s'est engagée à se développer dans cette voie. De cette activité est née l'étalonnage. Au fil des années, de nombreux produits révolutionnaires d'étalonnage ont été introduits, en établissant Fluke en tant que leader de la métrologie électrique. En 2001, l'activité d'étalonnage de Fluke s'est élargie dans le champ de température avec l'acquisition de Hart Scientific, puis en pression et dans le débit de gaz avec l'acquisition de DH Instruments (2007), suivie par Ruska et Pressurements (2010). Fluke Calibration rassemble les activités Fluke originale d'étalonnage électrique, Hart Scientific, DHI, Pressurements Ruska dans une organisation mondiale unifiée. D'ampleur inégalée l'entreprise unifiée et notre expertise de la métrologie nous mettent dans une position unique pour offrir  les solutions d'étalonnage d'aujourd'hui et de demain pour nos clients qui exigent le meilleur et une organisation sur laquelle ils peuvent compter sur le long terme.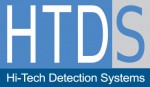 HTDS
HTDS (Hi-Tech Detection Systems) est un distributeur de systèmes haute technologie pour laboratoires. Avec une gamme complète de solutions adaptée à chaque domaine d'activités (pharmaceutique, sciences de la vie, mines, pétrochimie, agroalimentaire…), HTDS vous accompagne pour une mise en place optimale de votre solution: conseil, installation, validation des équipements, formation, maintenance.

Manumesure
MANUMESURE, société du groupe Chauvin Arnoux, est spécalisée en métrologie et contrôles réglementaires pour l'industrie, l'environnement et la santé. MANUMESURE dispose de 12 centres techniques en France pour assurer la vérification métrologique et la maintenance des instruments de mesure, contrôle et essai. MANUMESURE propose des prestations de qualité en laboratoires ou sur sites en France comme à l'étranger.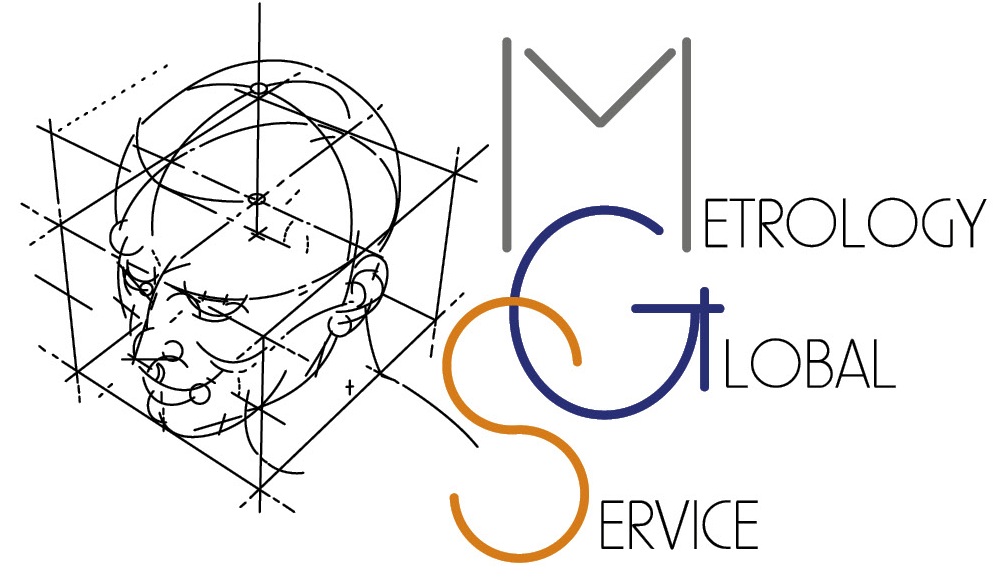 MGS MGS est une société composée de spécialistes dans les domaines de la métrologie et de la qualité. Fort d'une expérience opérationnelle de plusieurs années acquise dans le cadre de la métrologie légale et scientifique, MGS vous garantit l'obtention d'accréditation, d'agrément et de certification dans les domaines correspondant à vos activités. Domaines d'activité de MGS :
Etude, développement et implantation clé en main de laboratoires de métrologie : Poids et Masses, tous types d'Instruments (pesage, pipettes, …)
Vente de matériel d'instrumentation et de contrôle, de logiciels d'étalonnage et de vérification
Support à la certification de système qualité et de produits
Audits système qualité global de vos référentiels : ISO9001, 17020, 17025, …
Assistance, support, formation en vue du respect des exigences normatives et réglementaires
| | |
| --- | --- |
| |   |
| METTLER TOLEDO est un fabricant et distributeur mondial d'instruments de précision pour l'utilisation en laboratoire, les applications industrielles et la distribution alimentaire. |   |
| | |
| --- | --- |
| |   |
| RADWAG Balances et bascules : premier fabricant offrant une gamme complète de balances électroniques modernes et d'accessoires couvrant la demande de plusieurs industries en Pologne et dans le monde. La société a été créée en 1984, est aujourd'hui le leader sur le marché polonais, et se place parmi les leaders sur le marché mondial des fabricants d'instruments de pesage. De nombreux certificats et récompenses accordées aux produits RADWAG prouvent leur qualité, leur fiabilité leur précision, et leur conformité aux normes en vigueur dans les différents pays. |   |
SIEPEL
 
Depuis 1986, SIEPEL fabrique en France des cages de Faraday, portes faradisées (tout type, toute taille), absorbants CEM et hyperfréquences, chambres réverbérantes et anéchoïques. Ces moyens d'essais sont utilisés pour des applications civiles & de défense : – Compatibilité électromagnétique (CEM), – Surface équivalent radar (SER), – Mesures champ proche / champ lointain, – Anti-compromission, – Impulsion électromagnétique (IEM), – Champs hyperfréquences de haute intensité (HIRF). SIEPEL propose également des matériels de mesures CEM et Hyper (générateurs, amplificateurs, antennes, pinces d'injection, RSIL, CDN, …) ainsi que les logiciels CEM et la formation. Dans le cadre de maîtrise d'œuvre nous intégrons des marques européennes réputées (Rohde & schwarz, Prana, Accsys, Schwarzbeck,…).
 

 Dr Siebert & Kühn Gmbh & Co Kg – SIKA  La volonté de bien faire, une réelle capacité à entreprendre, un personnel qualifié, compétent et disponible sont les clés de l'existence et de la reconnaissance de la société Dr Siebert & Kühn Gmbh & Co Kg. Depuis 1901, cette entreprise développe et réalise les appareils de contrôle, de mesure, de régulation et d'étalonnage livrés dans le monde entier sous la marque SIKA. Venez découvrir le CALIBRATEUR DE TEMPERATURE – Série TPM 17165 S

Pour évaluer, contrôler ou certifier les différents matériels d'indication, de sécurité ou de mesure de température.
Utilise une cuve contenant un fluide maintenu en température par un système à effet peltier à double étages, le bain d'étalonnage permet de couvrir une gamme de mesure allant de – 35 à +  165 ° C , avec une incertitude de 0.1 °c et une stabilité meilleure que0.01°c. Temps de chauffe et de refroidissement très réduits.
Configuration aisée et simplifiée, en local (4 touches, menu en clair sur l'afficheur ou à distance – liaison informatique)
Livré avec un certificat d'étalonnage (peut être rattaché à un organisme officiel).
Compact et transportable en toute sécurité, outil indispensable au personnel des services maintenance, du contrôle et de la métrologie (optimiser les opérations de contrôle et d'étalonnage).

 
 
Créée en 2002, TECHPLUS,  partenaire officiel de plusieurs sociétés de renommée internationale, n'a cessé de se développer depuis. Forte de ses trois divisions parfaitement structurées, et de son personnel hautement qualifié, TECHPLUS, sert plusieurs secteurs: Télécommunications, Informatique, Aéronautique, Energie, Electronique, Mécanique, Chimie…